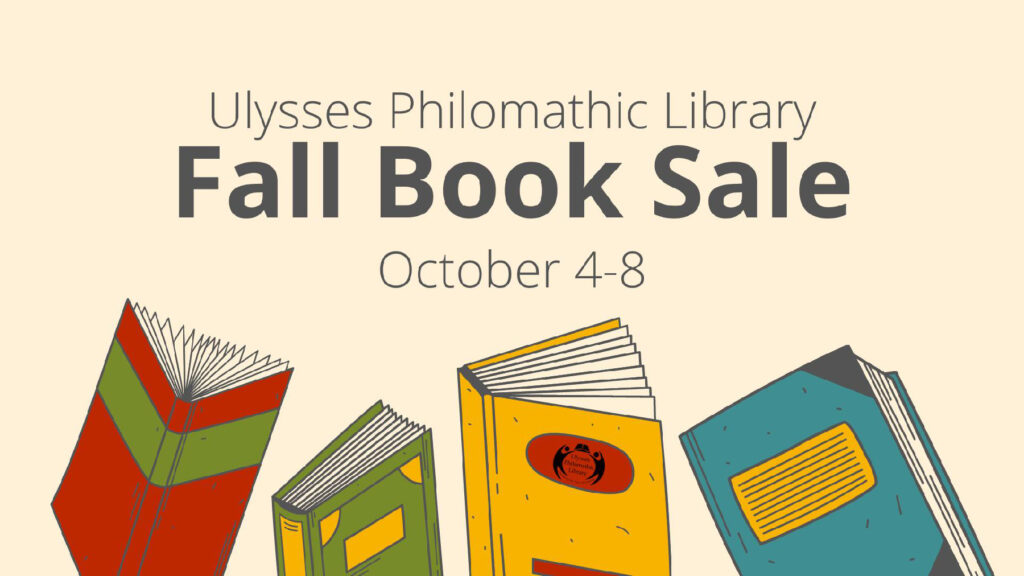 Trumansburg Library's fall book sale is happening now!
Ulysses Philomathic Library's Fall Book Sale will take place October 4th -8th at the library, located at 74 E.
Main St. in Trumansburg.
Member Night returns on Wednesday, October 4th, from 5-8 p.m, welcoming current and new members –
you can join that night – to kick off the sale.
The sale is open fully to the public on Thursday, October 5th and Friday October 6th from 8:30 a.m. to 5 p.m.
On Saturday, October 7th, the sale runs from 10 a.m. to 4 p.m. Sunday hours are 10 a.m. to 2 p.m. Both
Saturday and Sunday are Name-Your-Price-Days. Please note that book sellers with scanners will not be
allowed until Saturday/Sunday.